Wassermann Service: your expectation is our challenge!
Please fill in the form.
All fields with an * (!!and '--please select--' !!) are required.
Thank you for your message.
The serial number allows us to find quickly without any doubt the correct answers for the needs of your machine. The identification plate is located on the back or right side of your unit.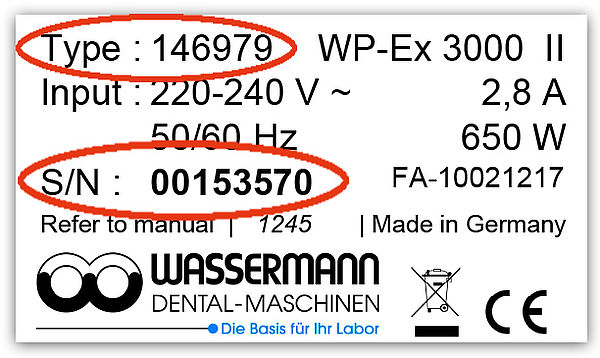 Example of an identification plate at your device
Type = item number
S/N = serial number























Your personal data is encrypted by SSL. SSL certificates for protecting data against misuse.